New server announced: Babylon (v3.0)
On September 12th, a new game server will open!
After the success and positive feedback of the Antares server, the first server with the new game version 3.0, this will be the second server with this game version.
Do not lose this opportunity and be part of it, where your gameplay can strong influence the server.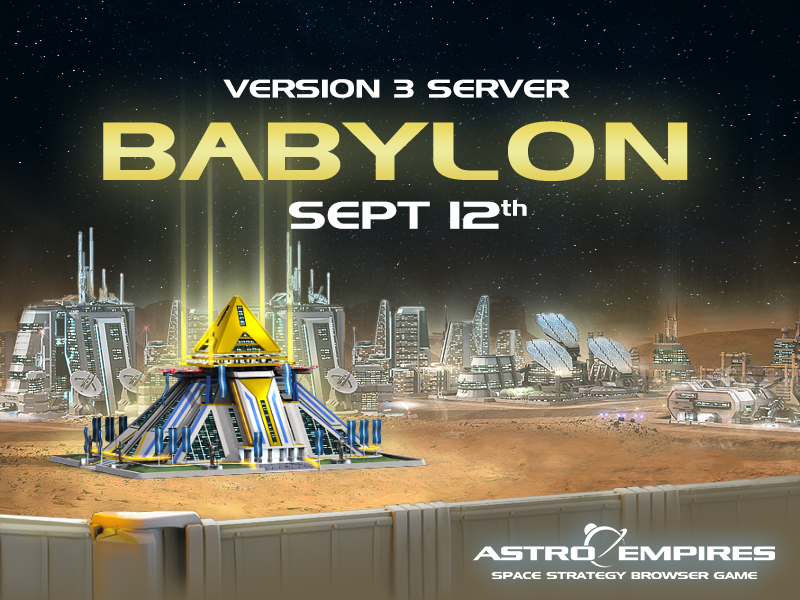 The server will open on September 12th at 17h00 (GMT+1).