Astro Empires celebrates 7 years
Hi guys!
Can you believe it, it's been seven years since the Alpha server was launched and Astro Empires was born! It seems like yesterday. Seven years later the original Alpha server is still open with thousands of players, many who signed up in those first few months.
Believe it or not Astro Empires was orignally started as a solo project by a single programmer, has since those early beginnings grown from a one man operation to a small team, including programmers, designers and customer support staff, to make Astro Empires as good as it can be.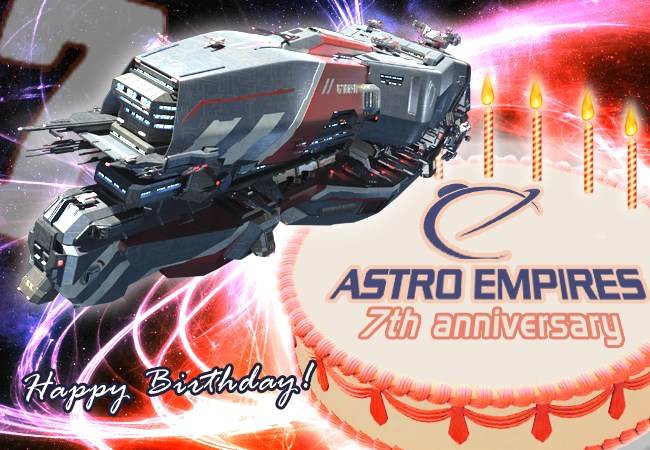 Some statistics of the Astro Empires at it's seventh anniversary: 950 galaxies, 1.600.000+ registered accounts and 4.100.000+ bases built since beginning.
This week we'll also be launching Astro Empire's latest server, Omega. Why not join us next Saturday and show everyone you can make it into the top ranks. Learn more about Omega here.
See you on launch day!