The Omega galaxies are coming!
On May 25, a new server with the Omega galaxies will open.
It is time to have a fresh start and take on a new challenge, the beginning of a new server awaits and the universe will be yours to command! Take on hundreds of other players and be the best when every action gives you the chance to take the top spots.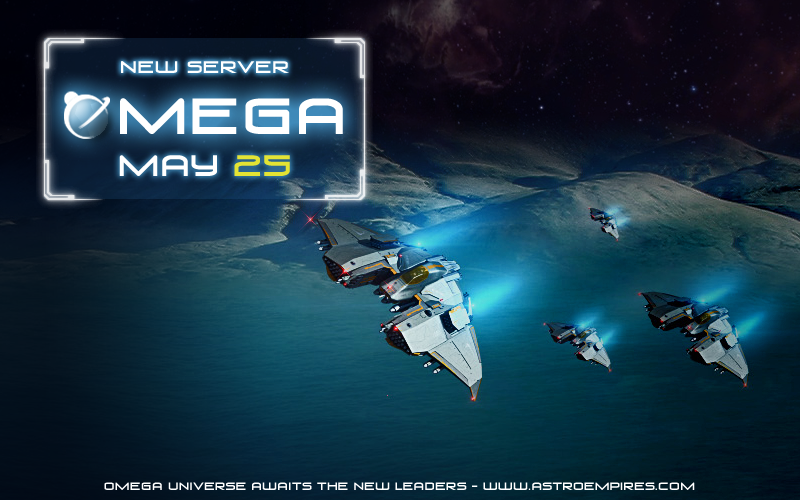 The server will open at May 25 at 17:00 (Game time/GTM+1).
Server link: http://omega.astroempires.com