New server announced: Hydra
On September 24 a new game server will open!
It's time to have a fresh start and take on a new challenge, the beginning of a new server awaits and the universe will be yours to command!
Take on thousands of other players and be the best when every action gives you the chance to take the top spots.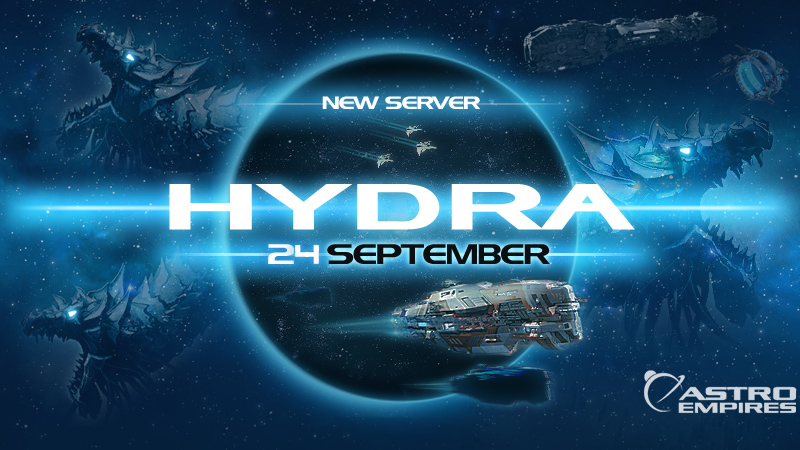 The server will open on September 24 at 17h00 (GMT+1).
The server will run the game version 2.0
(The game server will be located at North America, but it can be played by any player around the world.)