Skin Blue Nova Redesigned
The skin Blue Nova (v2) was redesigned. Check it now!
You can change the game skin in the Account/Display menu.
The main changes are on the top navigation menu and the base research page that now have the technologies colored.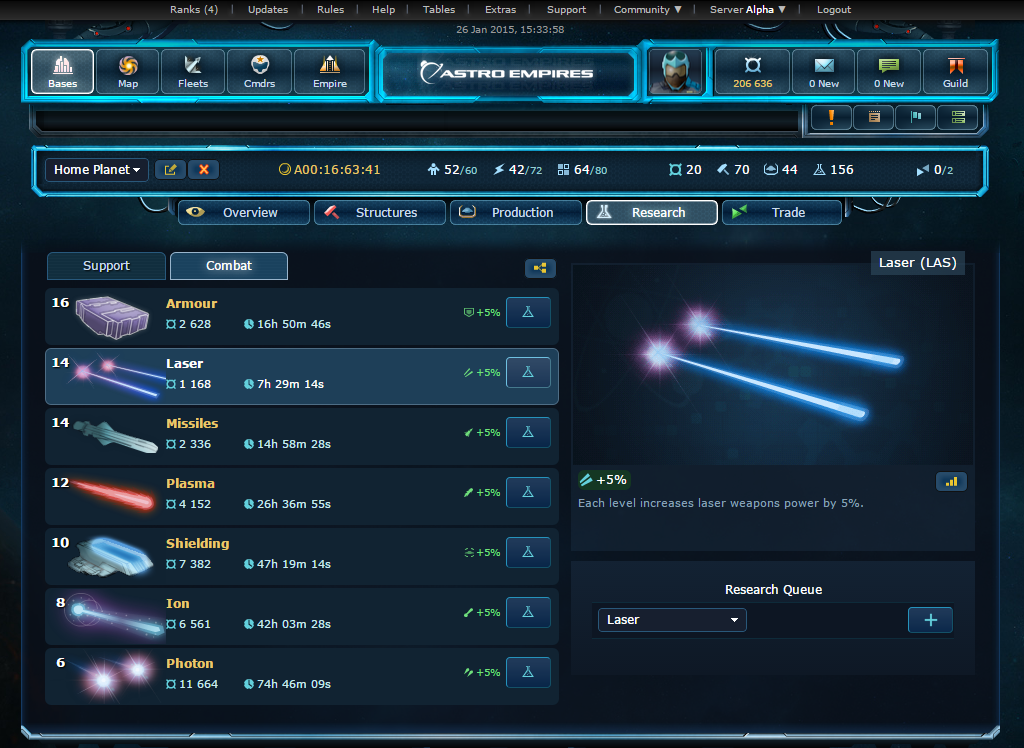 The mobile skin was updated too.