We have created an Astro Empires Android app.
The app opens a web view and the game runs there. It runs in full screen, is faster than on browser and easier to launch.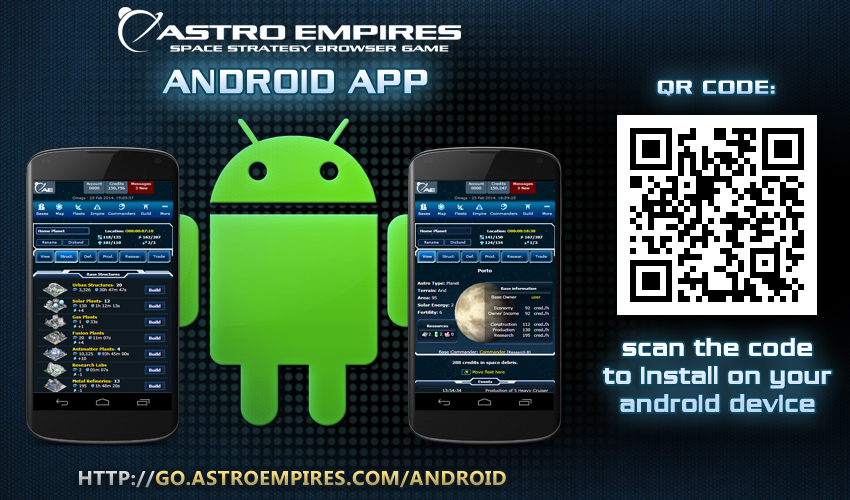 You can download the app at:
http://go.astroempires.com/android
Or scan the QR Code with your mobile phone/tablet to go directly.
Note: For tablets and phones are recommended to use the new skins, the Bluenova and Bluenova Mobile (they are the default skins).