Contest: Guild Propaganda
Hi guys!

It has been a while since we had our last Astro Empires contest. Sadly we have a collection of upgrades just sitting here gathering dust so I was hoping you guys could help us use them.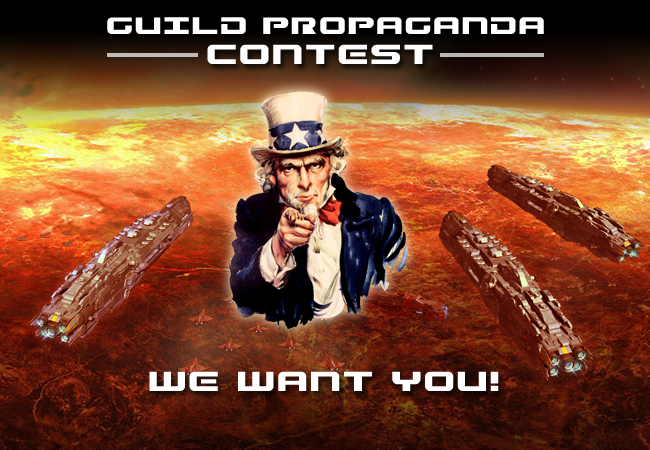 As players I am sure you would agree with me that your guild is the best. We want you to create an image of guild propaganda. What better platform could you get to show the entire Astroverse that your guild is the best.
The best images will be posted on our facebook page and will be voted by the community.
Prizes:
1st place, 12 months account upgrade

2nd place, 6 months account upgrade

3rd place, 3 months account upgrade

4th and 5th place, 1 month account upgrade

Submitting Your Piece:

Guidelines:
You must only submit your solo work.

Please keep entries clean, we won't accept entries that are unsuitable.

The best entries will be posted on the portal and our facebook page.

The image should be in the format jpeg or png.

The image should have a maximum of 2 MB size.