New server announced: Andromeda
On May 31 a new server with the Andromeda galaxies will open! This will be the first server launched with the new game version including the exclusive features.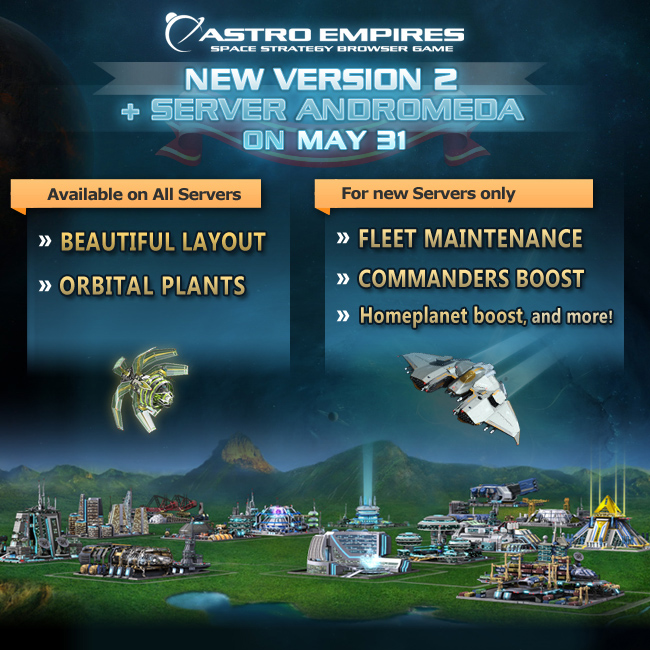 The server will open on May 31 at 17h00 (Game Time / GTM+1).
Check here all the details of the new game version.
Comments: